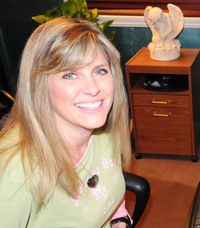 Mary White-Owner/Producer/Engineer 
Not only has Mary produced and engineered for over 15 years, she is an accomplished singer, songwriter and musician (saxophone, guitar & keyboards). Mary has written over 300 songs, produced & engineered over 50 CDs and hundreds of singles.  She has been hired to produce and/or license her music for many featured films as well as television. (List can be found under credits)  She has performed live at various venues in California and throughout the Southwest. Additionally, The US Armed Forces (MWR) has invited Ms. White to perform in South Korea and Guantanamo Bay, Cuba entertaining our troops abroad.
---
Chad Watson-Bass/Guitar/Mandolin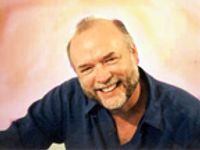 Chad Watson attended UMKC Conservatory of Music and Eastman School of Music in New York. He offers various guitar talents including electric, fretted or fretless, acoustic bass, slide bass, acoustic upright, slapped or bowed, and porch board bass. He can play subtle and mellow or as crazy and eclectic as the artist wants. His credits include collaborations with Charlie Rich, Janis Ian, Freddy Fender, The Imperials, Kim Fowley, Delaney Bramlett, Hal Blaine, John Molo, The Seeds, David Arkenstone, Truth, Bijan Mortazavic, Alber Lee, Chris Spedding, Eric Gale, Adrian Belew, Thad Jones, Carnagie Hall, Budokan, and The Kennedy Center with the Windham Hill Solstice Tours.
---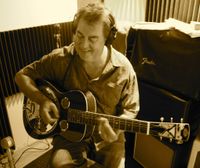 Craig Stull-Lead & Acoustic Guitar/Dobro
Guitarist, vocalist and composer Craig Stull is a native of Lexington, KY. After graduating from the Musician's Institute in Hollywood he decided to make Los Angeles his home and began a long career as a studio musician, working in television, feature film, records and commercials. Here is a list of just some of his credits:
Featured Films: Dallas Buyer's Club, Rango, Stuart Little 2, Home of the Brave, Armageddon, My Best Friend's Wedding.
Television: Speechless (Fox), America's Funniest Home Videos (ABC), King of the Hill (Fox)
Cold Case (CBS), Firefly (Fox), L.A. Law (NBC) The X Files (Fox), CBS This Morning (CBS)
The Osbourne's (MTV), The Academy Awards (ABC), True Blood (HBO), Weeds (Showtime)
NFL Football (Fox), Pawn Stars (History Channel), Dog the Bounty Hunter (A&E), Storage Wars (A&E)
Commercials: United Healthcare, Toyota, Madden NFL, Coors, Anheiser Busch, American Express, Chevrolet, Nissan, Mitsubishi, General Electric, KFC, Rice a Roni
Recording Artists: Celine Dion, Sheryl Crow, Katy Perry, Shawn Colvin, Vince Gill, Carole King, Randy Travis
Johnny Cash, Marie Osmond, Charlie Daniels, Jim Messina, Rick James, Ashanti, Nick Carter, Wayne Brady Bill Champlin (Chicago)
---
Chris Cooke-Drums & Percussion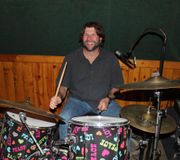 Chris Cooke has been in the Los Angeles music scene for 30 years as a drummer, songwriter, producer and recording engineer. He has performed and recorded with Delaney Bramlett, Gary Allan, Randy Meisner, BJ Thomas, Jeffrey Osborne, Billy Swan, Rich Harper and John York to name some of the highlights. Chris has released two CD's of original music with his band, ROSEDALE and one CD as a solo artist which included a duet with Delaney Bramlett.  Chris is very active in the LA scene continuing to play and record with a diverse range of artists and bands.
---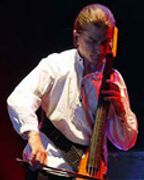 John Krovoza-Cello
John has been busy in Los Angeles and abroad as an acoustic and electric cellist since 1990. In 2006 John toured as a band member on Dixie Chicks "Accidents and Accusations" tour. From 1994 to 1997 he toured extensively with Yanni, including two U.S. tours and tours across Asia, Europe and Australia. A 2001 feature on the single Overcome by the band "Live" has brought him appearances on The Tonight Show, MTV Europe and Much Music, Canada. On any given week, John Krovoza is on a recording project somewhere in L.A., and has hundreds of album credits. 
---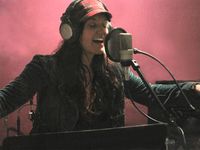 Robbyn Kirmsse'-Background Vocalist
If you have a TV or radio, you've probably heard the talented Robbyn Kirmssee'. For 10 years, Robbyn has contributed background vocals and lyrics for a variety of QP Sound productions. Robbyn's professional resume' includes the nationwide Toyota jingle "We Make It Easy On You", as well as daily performances on CBS as the singing voice on "The Rachael Ray Show". She has also shared the stage with Eric Clapton, Stevie Wonder and Melissa Etheridge, to name a few. To learn more about Robbyn, visit www.robbynkirmsse.com.
In addition to these great artists, QP Sound is connected to other great musical talents in the industry to suit your special project. In the end, your production will center around a rich collaboration of amazing studio musicians and if needed state of the art samples & beats creating a radio ready production that will stand up to any Major Label Record Company.  You'll love us!